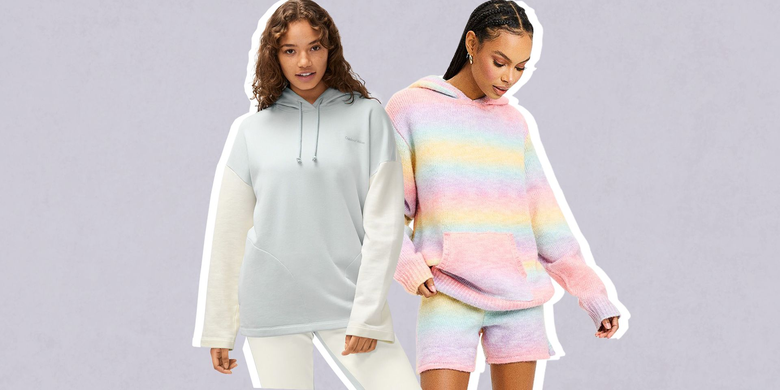 Hoodies are fashion now, even though we can say this hoodie style is developing with time, from youngsters to middle-aged individuals almost everyone carries hoodies to form a trendy fashion style statement. Choosing a hoodie is like choosing an outfit that you will utilize for years. Right? But you need to have an affordable yet long-lasting fabricated material hoodie in your wardrobe and a Gildan G185 Hoodie is essential that you need in your wardrobe and this product has taken a huge attention over the internet because it's on sale and available at extremely low rates. When asked by athletes and gym instructors what quality they want in their hoodies the answer was the same, everyone looks for lightweight and smooth outerwear that they can carry during every season not only for a particular season. When outerwear is available at low rates you can take so many advantages from that golden opportunity.
Why do Hoodies matter from a business point of view?
Hoodies are now known as the compulsory fashion for each and every individual around the globe, hoodies have now been altered into trendy and fashionable outfits. That's why hoodies and sweatshirts business has taken a mass development within a few years. All the big brands once started with the small investments. You can also customize the hoodies for men and women depending on their requirement of what logo or text they want on their outfit. If you want hoodies for high-school students and for other organizations staff then the logo and text will be given, but if you would like to sell your own designed hoodies then there are multiple templates and designs available on the internet that you can simply order to print on your hoodie. Gildan G185 Hoodie is perfect for bulk buying because this product is available in different sizes and colors so that you won't rush here and there for stitching and size of different individuals. Young and energetic individuals who would love to earn some extra money can start their career from small investments they can simply purchase the hoodies in a bulk quantity at affordable rates and sell them on profitable prices. However, when you sell hoodies from physical stores the first priority should be the design and color of the hoodie because no one likes older ones. For your advantage here are some of the tricks that will guide you how to customize your hoodie.

Design Personalized Hoodies for Men and Women:
Youngsters love to add witty and eye-catching texts on their hoodies, if not text then they usually prefer designs and embroidery on their hoodies to show their identity unique and sophisticated. For example if you choose a solid attractive colored hoodie but there isn't a touch of glam on it then you will lose all the charm and hype of your hoodie. Fortunately there is no limit in decorating and designing your hoodies, you have got thousands of options to decorate your product the way you want. So what are you waiting for? Show your abilities and art and design your products now.