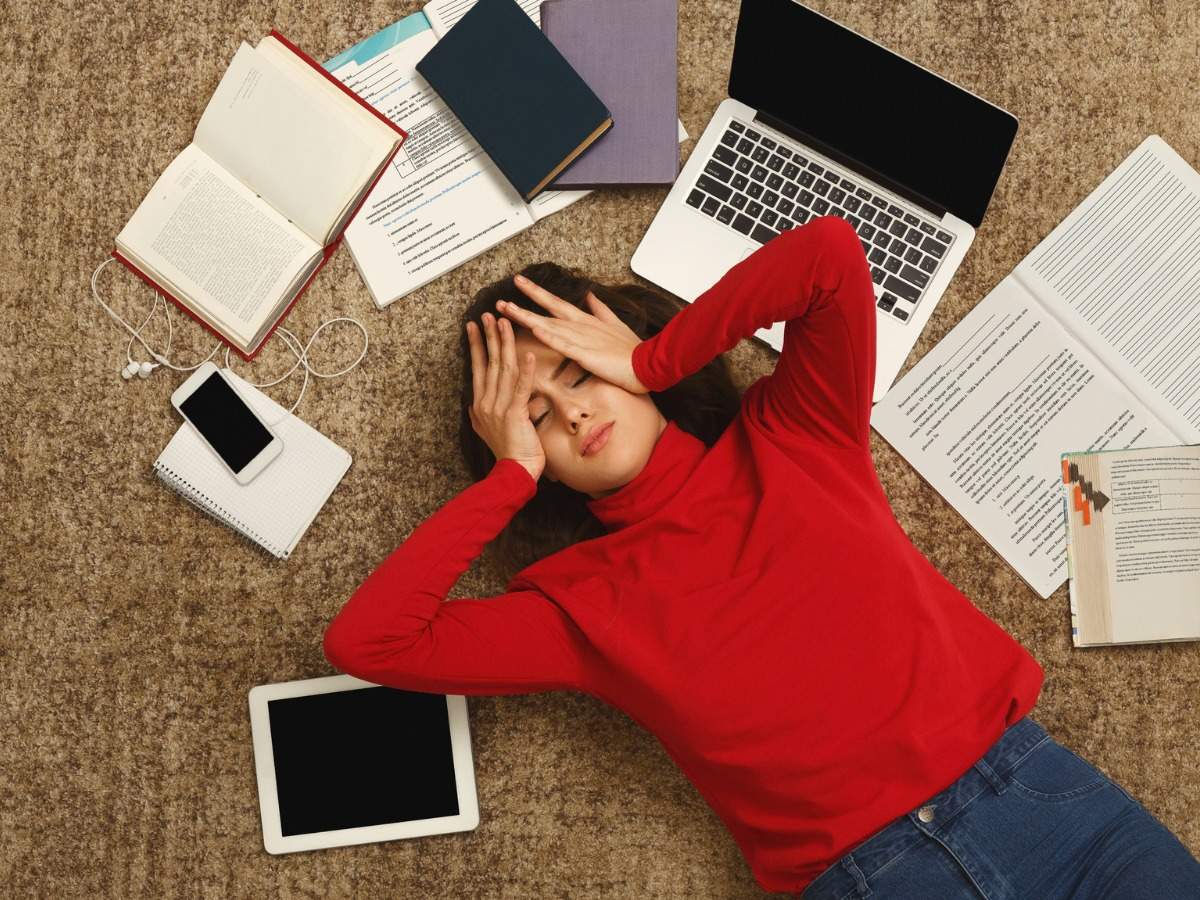 Aspirants face a lot of issues along with the mostly ignored issue called "stress". The lack of sleep, unhealthy food, and mental pressure causes a lot of physical and mental issues. But this stress will do no good and can be a hindrance to ace the WBPSC examination.
The West Bengal Public Service Commission conducts the state Civil Services Exam named WBCS (EXE) Exam. The exam recruits candidates for Group 'A', 'B', 'C', 'D' services. The exam is known by different names:
WEST BENGAL CIVIL SERVICE (EXE.) etc. EXAMINATION
WBPSC Exam
WBCS Exam
PSCWB Exam
WB PSC Exam
Without a sound preparation strategy, it will be monumentally difficult for candidates to pass the WBCS exam. With exams comes stress, increasing the pressure for performance in the WBPSC exam. Candidates are put in 15-18 hours of hard work because of the pressure. Stress & anxiety are common among the youth but it's hardly ever paid any heed to only to face the consequences later.
Therefore, if candidates are stressed, they are required to deal with it now and deal with it in the right manner. Hence, in this article we will provide a number of ways to deal with stress and make the WBPSC exam preparation a smooth ride.
Tips to deal with Stress in WBPSC examination
Be rational while setting goals – it is always advised to prepare a study plan that fits your daily routine. Trying to squeeze a lot in a single day will not only lower down the confidence and learning power but also increase the stress of not being able to achieve what is planned. Hence, be clear sighted and set goals that are pragmatic.
Short breaks in time intervals- The stress shoots through the roof when candidates try to stretch for long hours to study and cover maximum syllabus in one go, hence, it is a big no no. Long study hours in one go lowers the retention power. Therefore, it is advised to take regular breaks of short duration after every two hours of study. This will keep you refreshed and in a good mood.
Keep boredom at bay – aspirants often get stressed when they try to learn the topics which interest them the least and end up wasting time. If you feel that any subject is getting on your nerves and increasing your boredom, keep that subject aside for some time and start with your favourite subject. You can also try to pick such boring subjects when you are in a good mood. When the mind is fresh and relaxed you will learn such subjects faster.
Do not compromise Sleep – It is important to have a good sleep for 7 to 8 hours a day. Skipping sleep tends to slow down the concentration making the performance low. Hence, to give your best in the hours you study for the exam preparation it is necessary to have proper sleep and have a relaxful mind.
Eat, Hydrate, and Exercise regularly – Eating properly is as important as studying but heavy meals that induce laziness and sleep must be avoided. Keep healthy munchies handy while sitting for studies. Also, keep drinking a lot of water. A well hydrated body will help the mind to work without friction. Not just this, exercising is also very important, it is the best stress buster. If you are feeling stressed at any point simply put on your shoes and go running or play any of your favourite sports and feel energized.
Do not discuss the syllabus – the most important factor that induces stress is discussing and comparing the portion of syllabus completed with your peers. It unnecessarily adds on to stress if they have completed more so simply stay focused on your studies and schedule.
Aspirants preparing for the upcoming WBCS exam can go through the detailed WBCS Syllabus on the given link.
Remember, most of the stress is self-created thinking about the things not going as per the plan. Hence, it is extremely important to remain positive if you wish to ace the WBPSC exam. Be proud of yourself for whatever you have achieved and keep motivating yourself. With this confidence you are sure to scale great heights